If buying a house is one of your biggest dreams, then you must partner with the right financial institution to take a home loan – the loan funds your dream and gets you the house you desire.
One of man's biggest desires is to feel a sense of security. In modern times, this sense of security may stem from a healthy bank balance or stable investments. By and large, however, one's sense of security stems from their physical surroundings. Thus, having a home of one's own ticks off this requirement for physical security.
However, the spiralling costs of real estate in India are made it impossible for most people to buy their own homes. Forced to save money for years and live in rental accommodation in the meantime, most people today despair of ever being able to buy the house of their dreams. They look wistfully at advertisements of new building projects that are either out of their budget or too far from the location of their choice. Also, the real estate cost matrix is an ever-changing one in India – just when one feels that the time is right or that property prices will stabilise, market developments make houses even more expensive than before.
Currently, the real estate sector is quaking at the possibility of a price crash in response to the Government's demonetisation move. However, even as the uncertainty over the housing sector looms large – will prices fall or will they rise? – many people continue to contemplate whether or not they should buy their own homes. And if they decide to buy, they wonder how they can raise the funds for the same.
The answer lies in taking a home loan to fund one's long-held desire for a house. Today, property prices are such that it is virtually impossible for most people to pay the entire price of the house from their own means. Taking a home loan has now become a de facto measure in the property buying process: the loan pays a majority of the house's price, while the remaining is paid from one's own funds.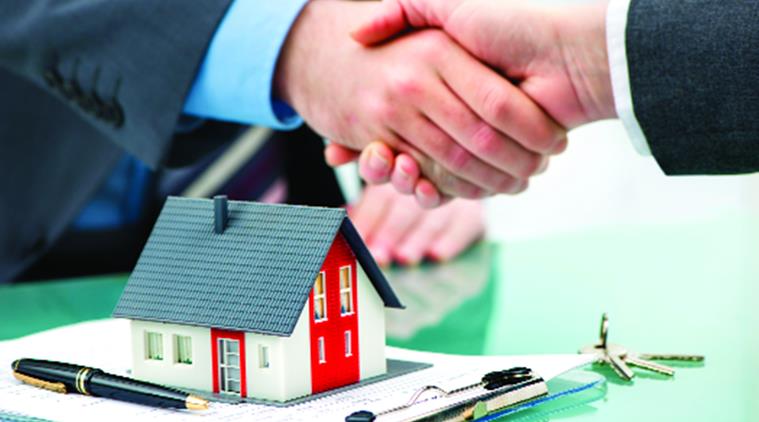 Consider the following benefits of taking a home loan:
Instant acquisition of property: The moment the home loan is disbursed and the property papers are pledged to the financial institution, the property is deemed as acquired by the loan applicant. The loan must be repaid over its tenure, but the property is registered in the name of the applicant, who is recognised as the owner. Thus, the home loan makes it possible to own a property within just a few months.
Easy to take a home loan. Housing finance institutions and banks in India are making it increasingly easy to avail of a home loan. The documentation, loan approval and disbursal process are quite straightforward, and most lending institutions offer competitive interest rates and step-by-step guidance on completing the process. Many banks also encourage pre-payment of the loan.[1]
Acquire an asset that appreciates over time. Real estate often appreciates in India. In the last five years alone, the construction costs of homes – which determine about 70% of the flat's cost – have risen by 15% every year. Thus, the price of the property purchased today is bound to show an increase tomorrow. Besides, one may also lease out an owned property to get a regular income. Rents, too, are rising in recent times, in tune with the overall growth of the real estate sector. Thus, taking a home loan to fund the house purchase has the obvious benefit of getting an appreciating asset in return.
Home loans have lower interest rates. Of all the loan products available in India at the moment, the home loan interest rates are lower than the rest[2]. Normally, home loan rates are in the range of 9.3% to 10.5%, while personal loan, vehicle loan and even loan against property are more expensive. This is an important factor to consider in the context of tax returns as well – there are tax exemptions[3] up to Rs 2,00,000 on interest paid against home loan in self-occupied homes, while there is higher exemption on interest if the property is rented out.
It saves money in the long run. While many people today prefer to stay in rented accommodation instead of getting 'bound' by home loan repayments for several years, this is a decision that wastes a lot of money in the long run. The money one spends towards monthly rent is non-refundable: once paid, it does not return to one's pocket. If one stays on rent for years, the monthly rent itself can run up to lakhs of rupees. In contrast, a monthly EMI payment may also reduce one's monthly income, but the money is spent towards acquiring property[4]. Thus, it is an investment and not wasted expenditure. The tax benefits on owned properties are also higher than those availed by those living on rent (by claiming HRA).
Before zeroing in on a home loan product, it is prudent to use a home loan calculator to find out the amount of loan one is eligible to get. One may also use the home loan calculator to make calculations such as total interest payable on borrowings, the loan amount vis-à-vis the tenure and desired interest, etc.
It is worthwhile to find out the rate of interest being offered to you, the lending institution's documentation and disbursal process and the property evaluation procedure. You can even negotiate your home loan interest and processing fees if you have a long-standing relationship with your bank. These days, banks are initiating the home loan application process online for quicker approval and disbursal. All one needs to do is fill the application form online and upload the supporting documents – personal identification proofs, residential proof, income statements, etc.
After verifying the documentation and the property's credentials, the bank then proceeds to approve the home loan.